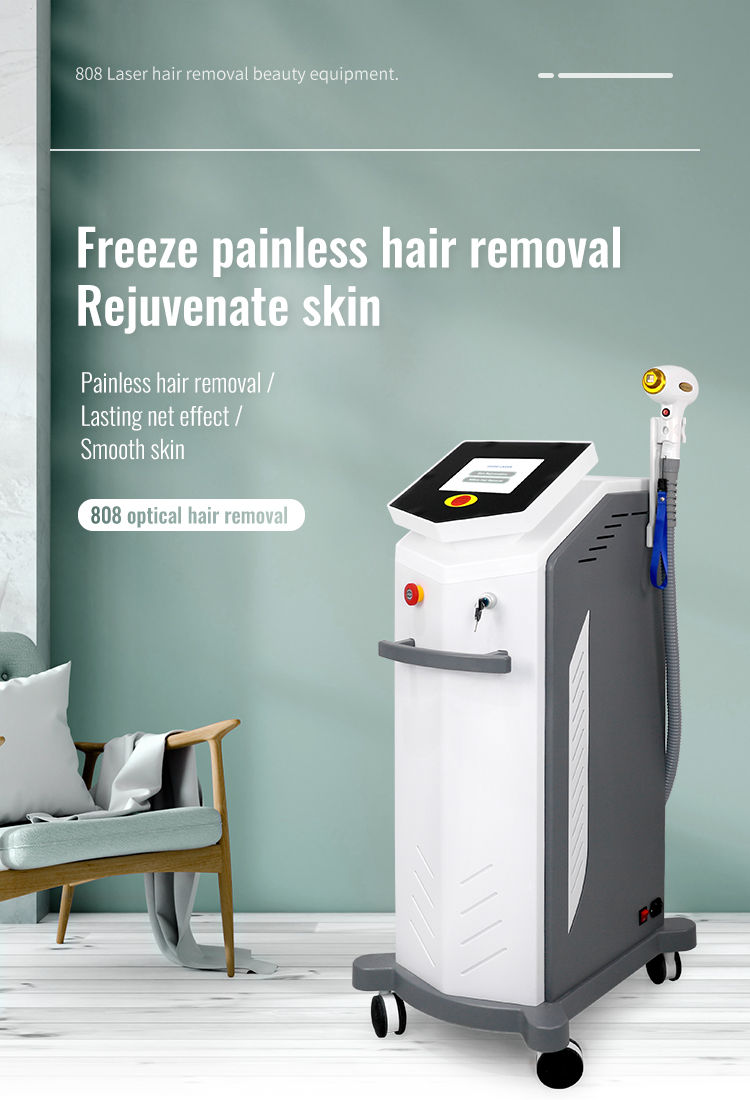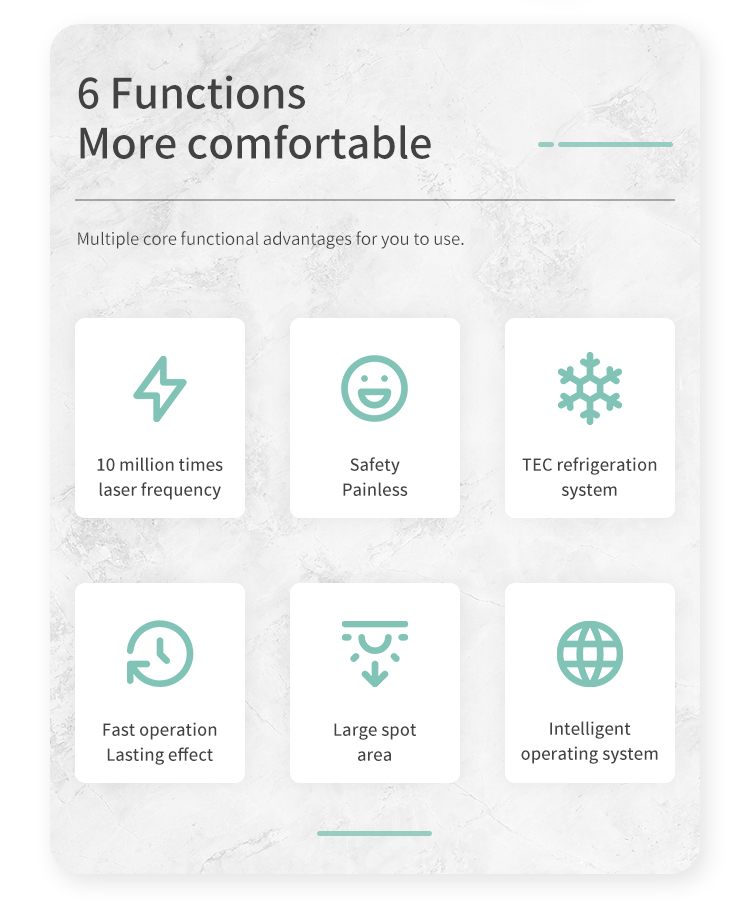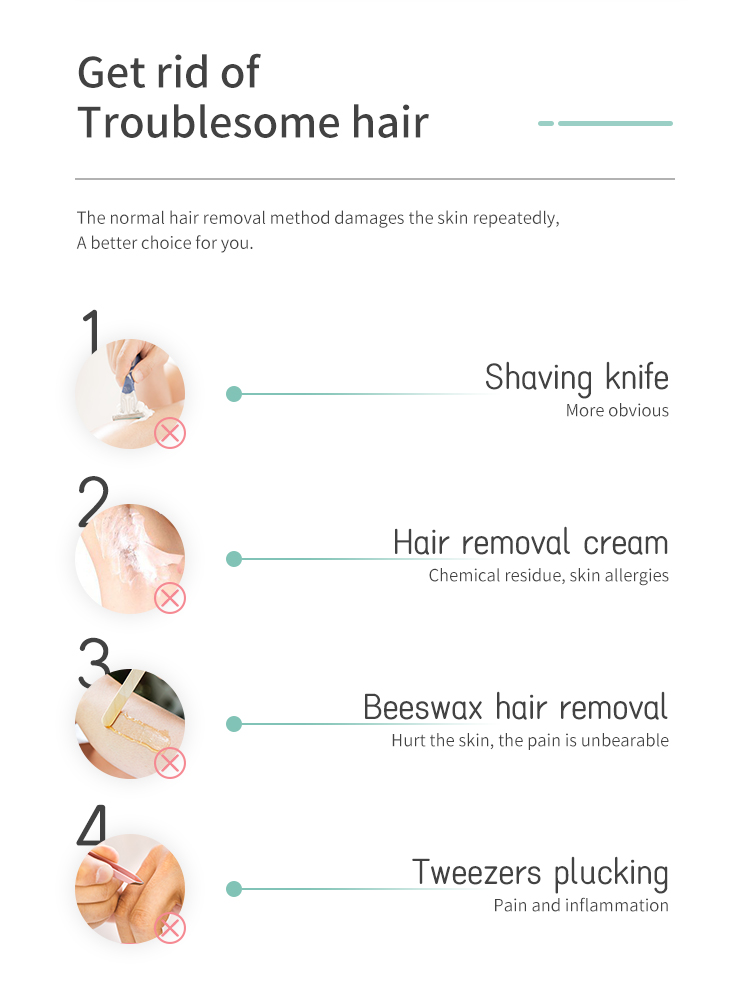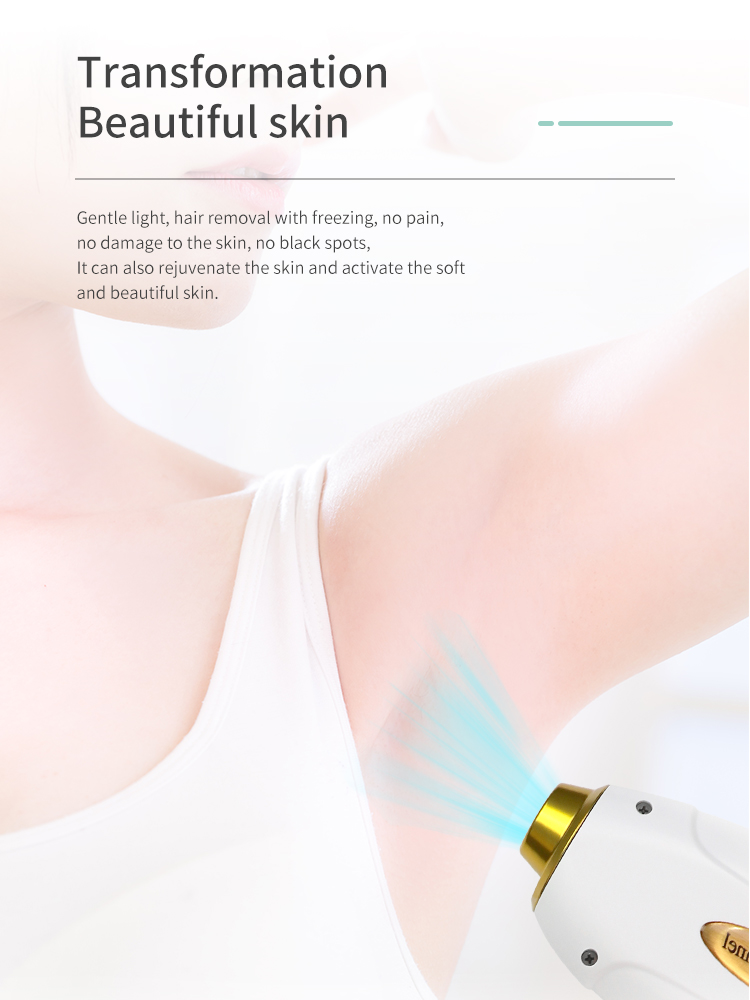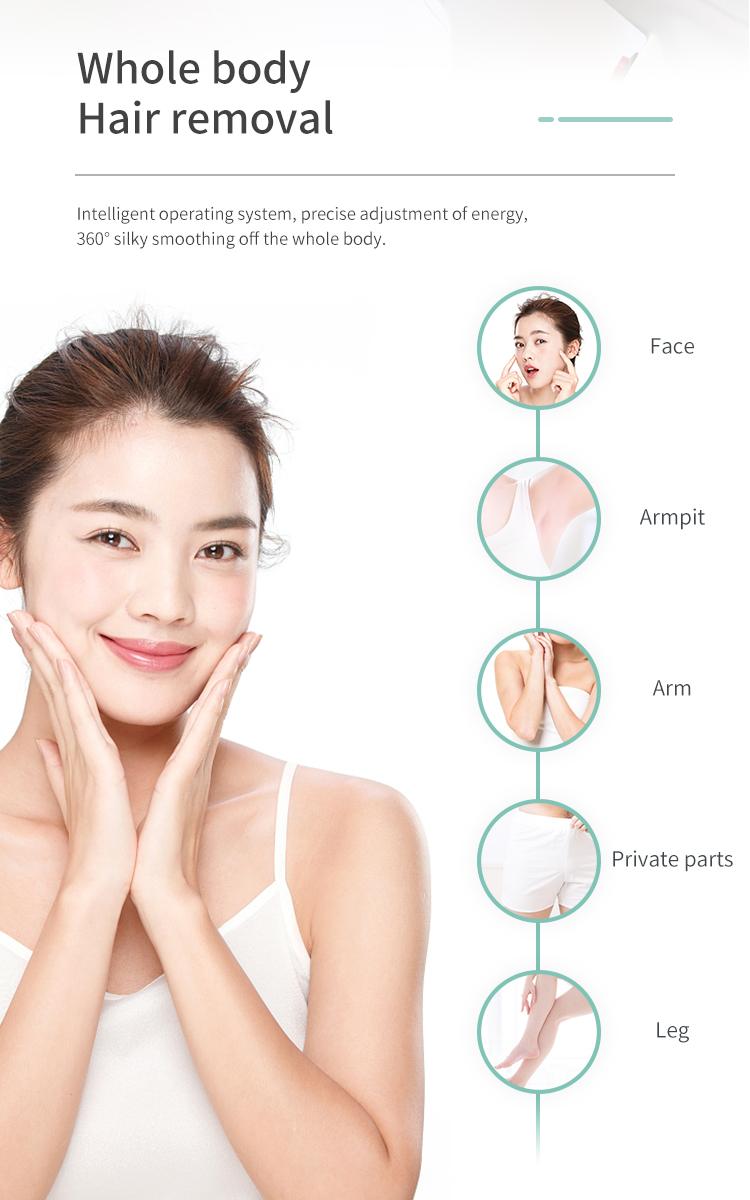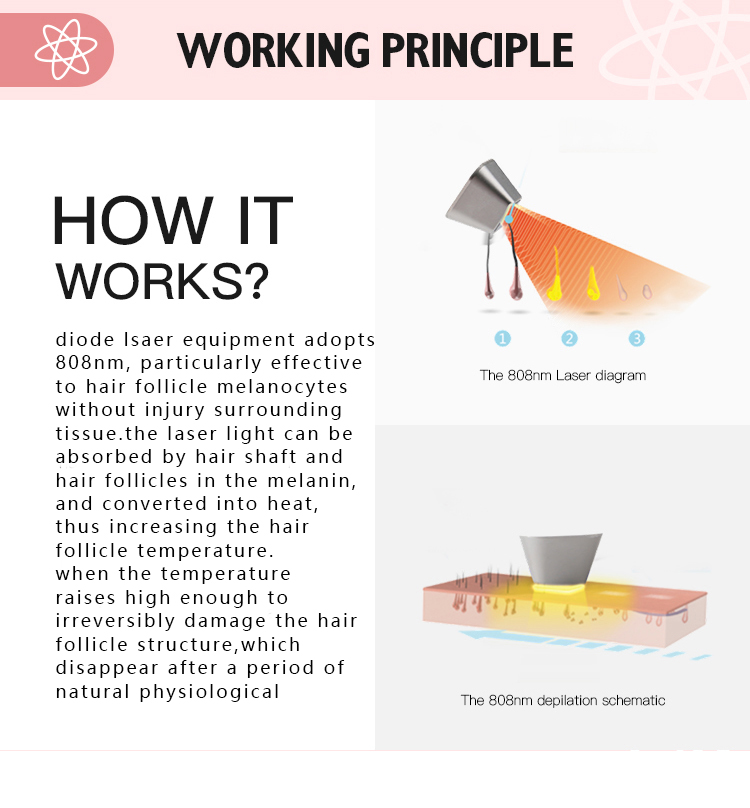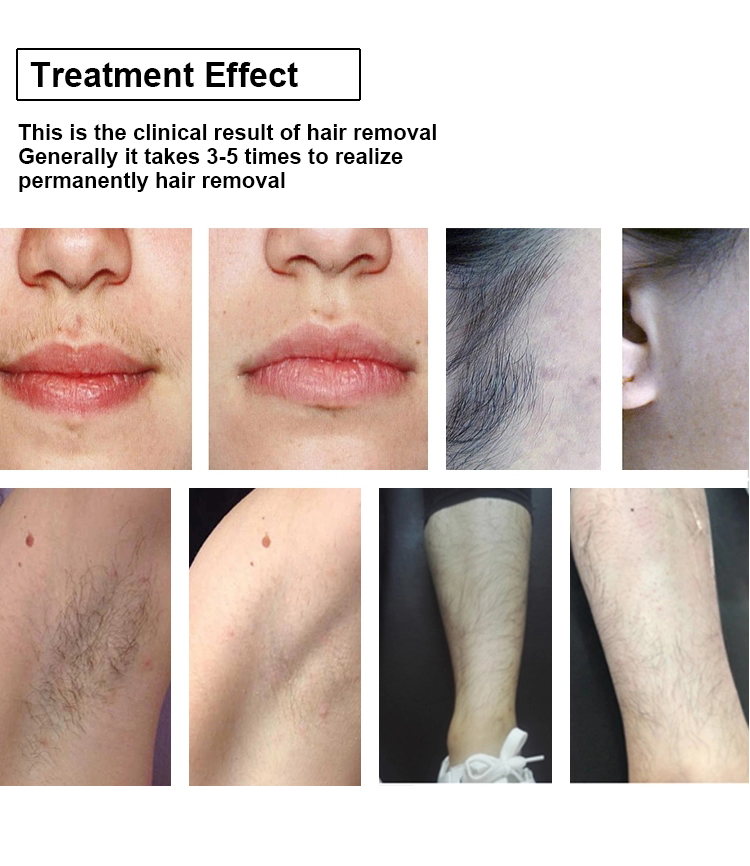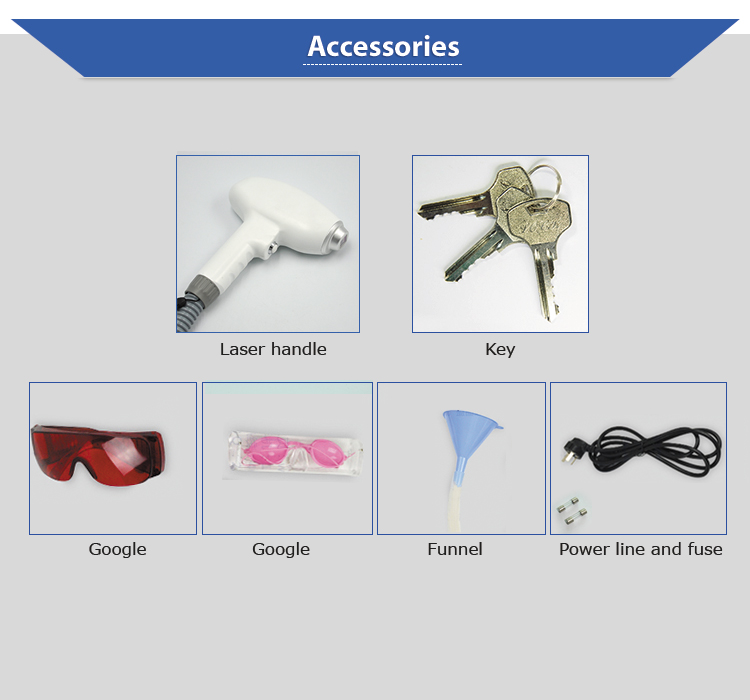 Installation
1. Connect the hand-piece,make sure the hand-piece connect firmly.
2. Affuse distilled water, after the water overflow the overflow hole, it's enough.
3. make sure the key is at off position, and the stop switch is at up.
4. connect power cord.
5. Switch the circuit breaker to the "On" position.
6. Switch the key to "on" position. At this time water circulation and the cooling system starts automatically.
7. After 1 minutes, turn off the machine, then affuse water again.
8. Then turn on the machine again, It means you can fully assemble cooling system with handpiece.
9. Adjust proper parameter, start treatment.
10. When replace water
1). Drain the remaining water which contains in the handle. Pay particular attention as not to spill any water on the electronic terminals. Wipe off any spilled water with a soft absorbent cloth.
2.).Replace water every 2-3 months.